Similar to Solo Leveling but even better in some ways, Omniscient Reader's Viewpoint is a promising and unique webtoon for fans of apocalyptic action.
Omniscient Reader's Viewpoint, written by UMI and illustrated by Sleepy-C, is an ongoing Webtoon adaptation of a web novel by Singshong. It follows the fervent and sole reader of an isekai web novel as his world turns doomsday — but as the apocalypse plays out like his beloved novel, he essentially becomes a god. The series has a lot to appeal to fans of Solo Leveling.
The protagonist, Dokja Kim, lives life aimlessly. He's always treated school and work half-heartedly, contracting from job to job, with only the web novel "Three Ways to Survive the Apocalypse" " as his saving grace. Dokja has been a fervent fan of the novel since high school but is strangely its only reader despite its long run. On a seemingly normal day as Dokja takes the subway home, the epilogue is posted — and the novel changes the world forever.
Dokja receives a strange message from the novel's author, thanking him for reading all this time. They also ominously say they "won a contest", so Dokja would be receiving a prize. Dokja expects a gift card, or at least something normal, but instead, the lights of the subway soon go out, the vehicle crashes and Korea is suddenly thrust into pandemonium.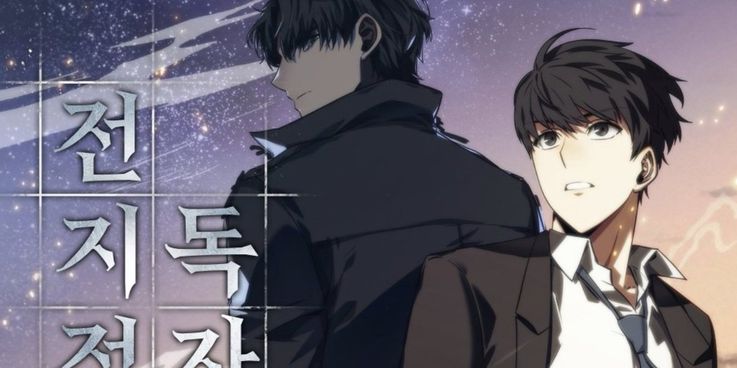 Dokja quickly comes to the realization that his favorite novel is coming to life. He might not be the main character of this novel, but Dokja further realizes that as the sole reader of the novel, he knows how events will play out. As a new pawn on the chessboard, he can twist the world to his whims. Dokja in Korean can translate to mean "only child," "reader" and "individualist" — and Dokja is all three, turning the novel into his own as the Omniscient Reader.
"Three Ways to Survive the Apocalypse" plays like a video game, so in the real world, people are given an interface and are able to access stat points and abilities. Later on, they also receive power from "constellations," who are essentially sponsors that give powers at a cost. "Players" also receive quests and scenarios, with the first scenario already setting the mood for the death game — to "kill one or more living organisms," sending those in Dokja's subway car into a moral frenzy.
Dokja's former aimless personality is put aside as he takes control and becomes a key player, fit to be a protagonist. He builds his party and attempts to ally with the story's "real" protagonist, Joonghyuk, to survive, while navigating the advantages of being the Omniscient Reader and steering the story on its right path. So far, ORV has only published 21 episodes — but it's definitely not your average isekai.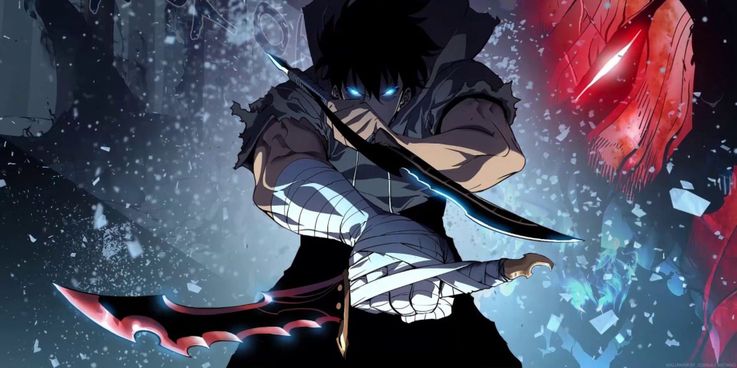 Fans of Solo Leveling may enjoy this Webtoon because of similar elements in its setting. Though the world of Solo Leveling is already established as a fantasy world, unlike the events of ORV, both have video game-like features, like stats, abilities, and parties/guilds. They also both start with weak protagonists, with Dokja living life averagely, and Jin-Woo Sung being an extremely feeble E-Rank Hunter — but both have a quick wit and become much stronger as their stories progress.
Solo Leveling's plot starts off a bit more generic, but both series are very good at keeping the reader interested and on their toes. Both are great at building up hype in seemingly impossible scenarios, and their protagonists are able to outsmart whatever is thrown at them.
With a strong supporting cast (that doesn't ignore its female characters), polished art and an intelligent way of breaking the fourth wall, Omniscient Reader is a comic to keep on your radar. Check it out on the Webtoon app, or read the completed novel online.
Visit our store to find out our Solo Leveling Merch.