Description
Show off your passion for one of the best action-packed fantasy Manhwa, Solo Leveling, by securing our stunning T-Shirt available only here at Solo Leveling Merch!
Specifications
Material: Polyester Mixed / Organic Cotton / 5% Spandex
Vibrant 3D Dye Sublimated T-Shirt Printed.
Smooth, Soft, Breathable, and Comfortable to Wear.
Free Worldwide Shipping
Our full print is exclusively manufactured using a special sublimation technique
to transfer our print designs into a deep, rich, and long-lasting art piece.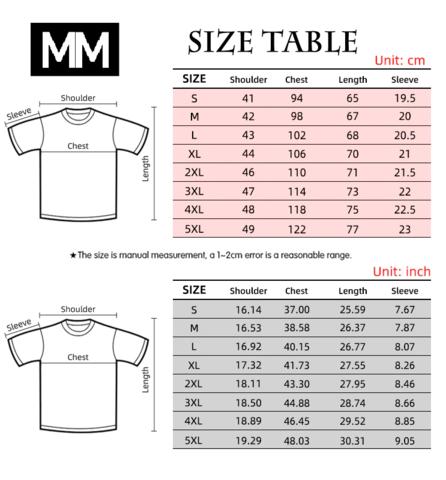 Elegant Solo Leveling T-Shirt, ideal for all kinds of exercises, holidays, or
simply for everyday life. With High-Quality materials used, this T-Shirt
ensures you a smooth
, soft, breathable,
and
comfortable wear.
Note: Please allow 2-4 weeks for delivery due to the high demand for some of our most popular Solo Leveling T-Shirts! Grab the best deals now and show off your passion as a Solo Leveling Fan with these on!