Only a few days left Solo Leveling season 2 will officially air. To help you get the best experience before starting an extremely exciting story season, here is a summary of the plot of Solo Leveling season 1 and a "light" spoiler of the new story content.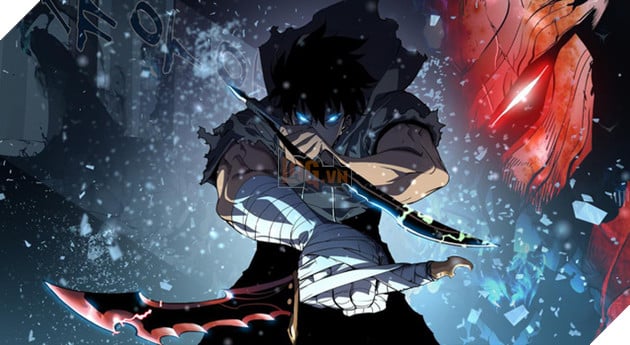 Solo Leveling is a manhwa webtoon title adapted from the novel of the same name by author Chu Gong . First launched in February 2014 on Papyrus, then sold the rights to many other websites in Korea. After nearly 6 years of debut, Solo Leveling has attracted a large audience not only. at home but also around the world.
Illustrated by artist Jang Sung Rak and sticking to the content of the original work, Solo Leveling is attractive in both visuals and content. So far, this webtoon has become the most sought-after name in Korea and many other countries, including Vietnam.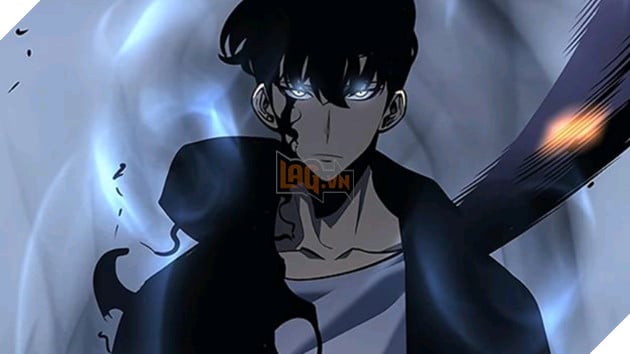 Solo Leveling season 1 lasting 110 chapters ended in March 2020. After a delay to prepare for the sequel and the onslaught of COVID-19, Solo Leveling season 2 is expected to be released on August this year.
Currently, Solo Leveling has been published as a manga and published in a number of countries such as Korea, Japan, …
Solo Leveling scene overview

Solo Leveling is set in a fantasy modern world. There exist portals to dungeons filled with dangerous monsters. However, inside these mysterious gates also contain a lot of rare resources and governments all want to exploit them. For this reason, hunter organizations that gathered awakened humans (those with extraordinary powers) were formed to conquer the aforementioned portals.
Usually, people are awakened completely randomly and for unknown reasons. The power of the awakeners is also random and does not change so they will be divided into different ranks: the strongest are National Hunters and the weakest are E rank hunters. Gates are also level measured. energy and divided into corresponding levels. Monsters inside the gate will overflow after 7 days so hunters will have to kill all of them to be able to close the gate.
To be able to conquer a portal, hunters will have to operate with a group of at least 10 people with a rank not too different from the gate rank. Hunters' wages will be based on magic stones, equipment or items from monsters they find. Since most of these things are sold at very high prices, many people have chosen not to take risks and choose this as their main job.
Solo Leveling season 1 plot summary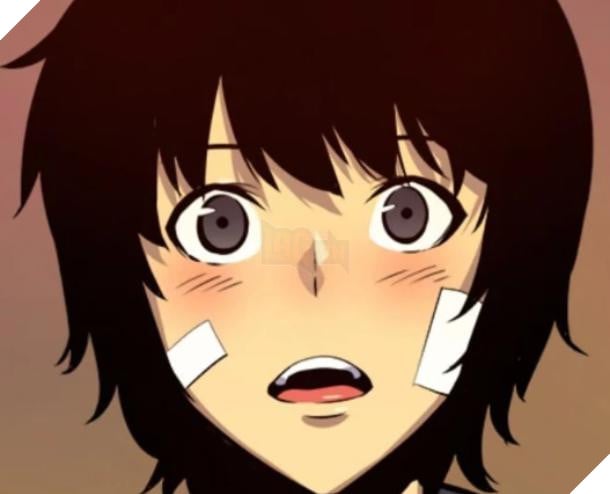 The story takes us to the footsteps of Sung Jin Woo, a hunter who was called "the weakest in the world" when he only had E-level strength. Although he was weak, Jin Woo still tried to stick with the hunter profession because this is the the best way for him to have enough income to take care of his sister and mother who are in "eternal sleep" (a strange disease in the world of Solo Leveling that makes the patient unable to wake up).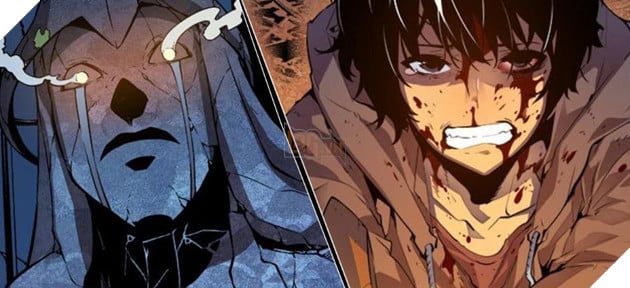 During one time conquering a D-class gate, Jin Woo's group was locked in a "dual dungeon" causing many deaths. Jin Woo himself sacrificed to stay to rescue the survivors. Thought that the guy would die here, but Jin Woo was "re-awakened" and gained new strength.
Waking up at the hospital, Jin Woo notices a strange display board showing the quests he is required to perform. Through performing these missions, Sung Jin Woo gradually leveled up similar to the characters in the game and gradually gained new powers. He also explores special dungeons on his own, from which he collects powerful weapons.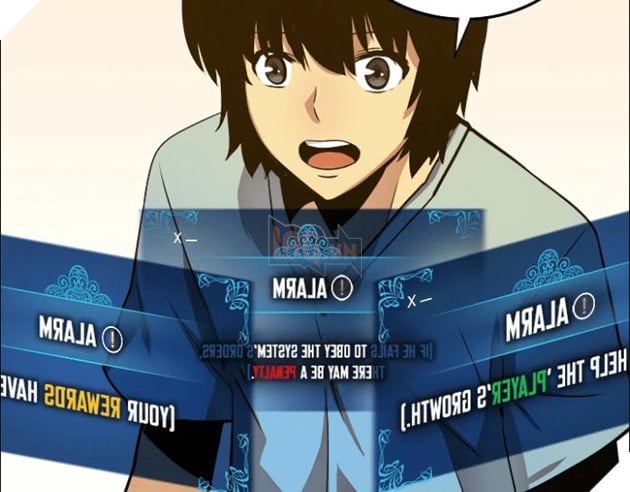 During his leveling journey, Jin Woo was confronted by Kwang Dong Suk, the brother of S-rank hunter Hwang Dong Su . To protect his and Yoo Jin Ho's life , the son of tycoon Yoo Myung Han, Jin Woo killed Dong Suk. He was later suspected of murder but could not be convicted due to lack of concrete evidence. However, Yoo Jin Ho himself also tried to protect Jin Woo and he gradually viewed him as a lovable brother.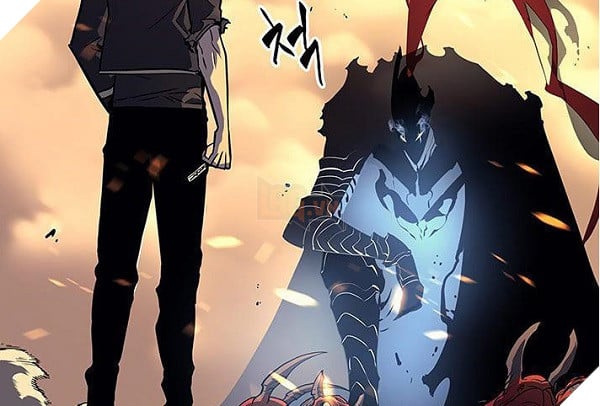 Going through many scary dungeon challenges, Jin Woo finally reached the level enough to "choose a job" (similar to choosing a class in the game). After long and challenging battles and victory over  Igris , an extremely powerful armored knight, Jin Woo gained the title of "Dark Lord" and gained the ability to summon warriors fallen to become his own soldiers. He quickly summoned the soldiers he had defeated and also Igris, forming his own army.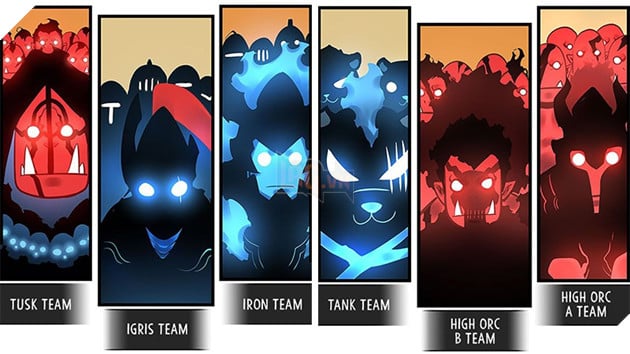 With new strength, Sung Jin Woo continued his leveling journey. With Jin Ho's help, he was able to enter the dungeons on his own without a party and became increasingly powerful. Jin Woo's army of shadow soldiers gradually increased with powerful monsters after each dungeon attack. In particular, once trapped in a "red gate", the gate has superior power and can only be escaped if all monsters are destroyed, Sung Jin Woo has captured Tank , a giant bear, and Iron. , the soul of an A-rank hunter. Here Jin Woo also faced a monster that could communicate with him. He said extremely confusing things about Jin Woo's power as well as foretold the arrival of new enemies.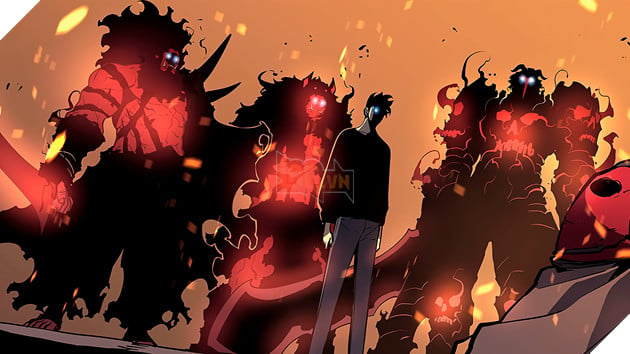 Returning from the "red gate", Jin Woo's strength was gradually questioned by S-rank hunters. However, he was completely unconcerned and continued to participate in conquering dungeons. Not long after that, Jin Woo had to fight great Orcs. He captured the High Orc warriors and obtained Tusk , the extremely powerful Orc mage.