Continuing from previous part 1, today we will bring you more fun facts about the Solo Leveling Manhwa.
6. Solo Leveling Has A Lot Of Characters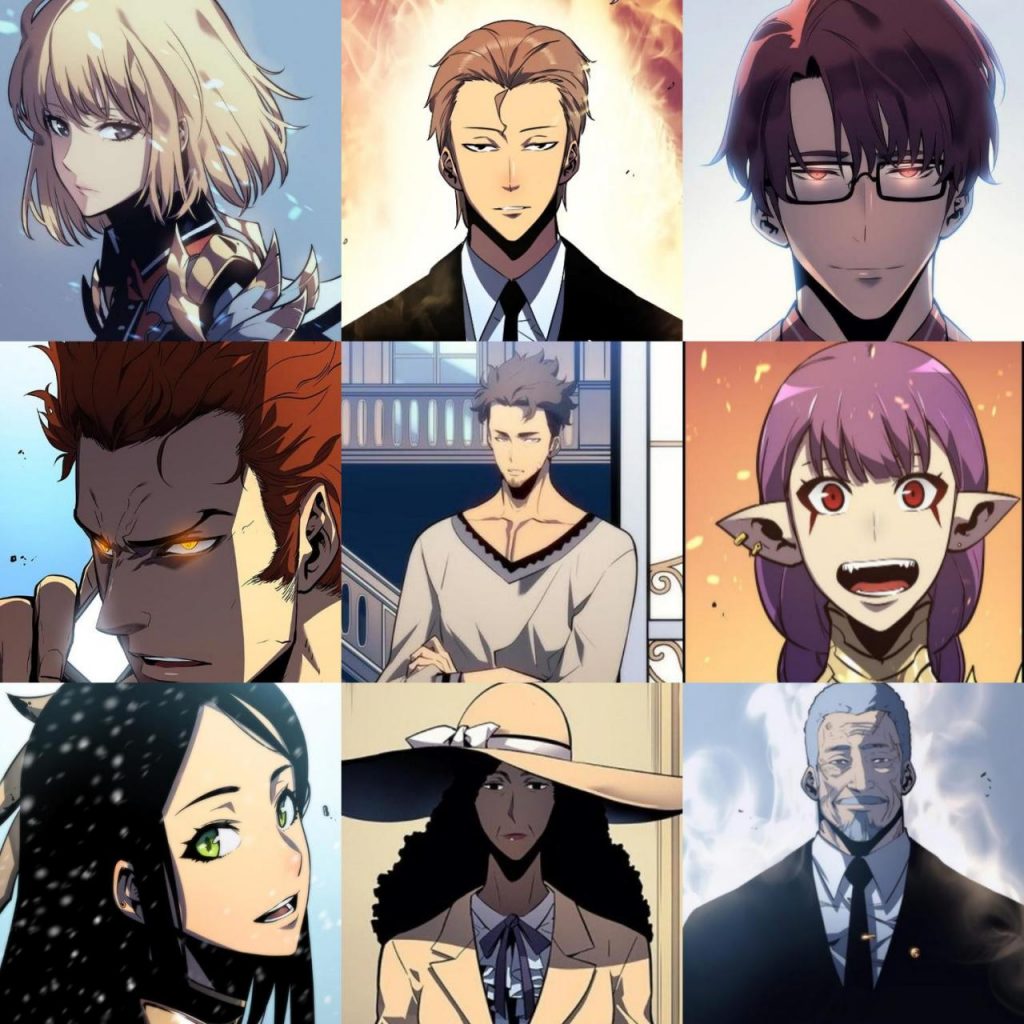 It's not uncommon for novels to have a lot of characters, especially if the focus of the novel is world-building and character development. However, as fans see with Solo Leveling, having a lot of characters can make reading tricky if the reader isn't prepared.
Solo Leveling has upwards of 19 important characters that are integral to the central plot of the story. And this isn't including side characters that only show up from time to time in the plot. Naturally, it can be a little tricky for readers to remember every detail in the story; taking notes can help a lot when getting through Solo Leveling.
7. Solo Leveling Has A Lot Of Lore To Account For
Just as the story has a lot of characters, Solo Leveling is a series ripe with lore. Between the intricate world inside the portals that the monsters come from, and the complex systems of governments and hunter guilds on Earth, the manhwa is a masterpiece for world-centric readers.
However, for readers looking for a simple action-packed story, Solo Leveling may not be the best first choice. Despite the excellent fights and beautiful scenes, readers that have trouble keeping track of important factions and plot points may want to keep notes.
8. Solo Leveling Isn't Read Like A Japanese Manga
At its core, Solo Leveling follows the common structure of most other manhwa (and webcomics.) That is to say, instead of being separated into individual pages, readers will need to continuously scroll down the page to read more.
Of course, this may be off putting for readers used to both Japanese manga and Western comics. In addition, Solo Leveling follows the same style of reading as Western comics, reading from left to right, up to down. Manga readers may want to keep this in mind when they start reading the manhwa.
9. Solo Leveling Is Incredibly Popular
Of course, most prospective readers are aware that Solo Leveling is a popular manhwa series. But many aren't familiar with the true extent of the series' popularity.
Solo Leveling is one of the top-rated manhwa series overall, and it has a large community to boot. The series has at least 2.4 million readers on their Korean site alone. In the end, this means that fans will find a lot of fellow fans to enjoy the series with.
We hope that this post entertained you. For more blogs about Solo Leveling, please follow our website!
For fans of this manhwa, we offer a variety of Solo Leveling Merch with the best price and quality. Click here to find your favorite item!